Buy With Us
Our team of qualified professionals at Love Colorado Real Estate.
Schedule Your future home
Get Represented
Buying a home or property doesn't happen every day. The journey of finding a property includes searching, financing, negotiations, appraisals, inspections, offers and concessions. So whether you are buying your first home or second, it is easy to be overwhelmed. That is why being represented by a Real Estate Professional can be the best decision you will ever make in regards to a property transaction. Real Estate Professionals do in fact manage the buying and selling of homes everyday and lend their services to you, the client. Real estate agents and brokerages offer transparent and unbiased advising on your real estate journey with strong representation so that you won't be lost or left out on the best option for your needs. Especially in Denver, Colorado having a real estate agent representing is the first of many smart decisions you can make in your home transactions.
Get Funded
Mike After finding a seasoned real estate professional to be in your corner. Take the time to find out your budget. Talk with lenders and establish a home loan and other options to paying for your real estate transaction. Love Colorado also has referrals if you need them, we only recommend the best.
Find the Home
Our agents will work with you to define the perfect homes that are available to you in the Denver, Colorado Housing Market. Comparing properties and identifying desirable traits of neighborhoods, we will set up showings to get you face-to-face with new possibilities. 
Make an Offer and Negotiate
Love Colorado Real Estate will operate on your behalf to communicate your position on a property. We will help you identify the best offer and work with you to make your position a noticeable one to sellers. 
Happy Home
Working with us will, we will make sure that the complexities and nuances of real estate transactions are understood and simplified. We will give exemplary service that is backed by years of experience.
Work with an Accredited Buyer's Representative (ABR)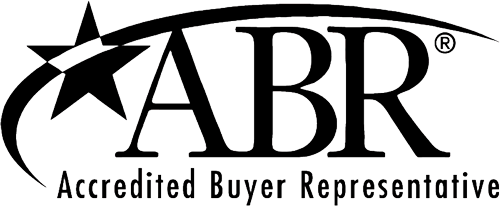 What is an ABR?
An Accredited Buyer Representative of the National Associations of REALTORS is a trusted professional who is recognized by peers and consumers of their outstanding service and ability to real estate buyers. The designation of an ABR is a benchmark of excellence in buyer representation which helps identify agents who are leaders within the real estate industry. By acquiring specific education and practical experience, Accredited Buyer Representatives are among the best choices for those seeking help with real estate transactions in Denver.
Why Work With an ABR?
Working with an ABR gives your peace of mind when conducting your real estate transaction. They are there to help direct and consult through every stage of your home buying experience. This gives you a higher a level of service without paying more and offering a simplified process while the complexities are handled by your agent. ABR will also communicate on your behalf to negotiate the best price for your purchase options while making experienced advisement for you. In short, by working with an ABR, you will have a seasoned professional in your corner to ensure that your home buying process goes as smoothly and efficiently as possible.